Publications that make use of David Grove's ideas
Publications that make use of David Grove's ideas are listed: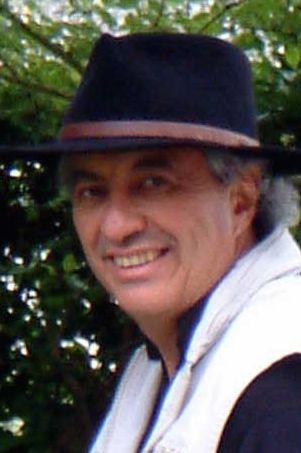 1. Academic and professional publications
Authors A-L
2. Academic and professional publications
Authors M-Z
3. Conference Presentations
4. Citations in academic and professional journals
I have also compiled lists of:
If you have anything to add please provide the reference via the
contact form
and I will gladly add it to the list. James Lawley, updated
5 Aug 2021
.
1. Academic and professional publications and research - Authors A-L
Akbari, M.
(2013). Metaphors about EFL Teachers' Roles: A Case of Iranian Non-English-Major Students
, International Journal of English Language & Translation Studie
s, Vol: 1, Issue: 2, July-September, 2013
Barner, R.(2008). The dark tower: Using visual metaphors to facilitate emotional expression during organizational change,

Journal of Organizational Change Management

, Vol. 21, Issue 1, pp. 120-137.


Download: emeraldinsight.com/doi/abs/10.1108/09534810810847075


Provides a descriptive case study showing how the construction of drawings as visual metaphors can help work groups "give voice" to their emotional reactions to organizational change events, and provide groups with a vehicle for interpreting and framing their experience of organizational change. Throughout the team's discussion, the author attempted to be guided by each team's unique perspective and personal interpretation of their drawings by the use of "clean language".



Boyd, K. J.

(2013). The Language of Equus: Exploring Equine-Assisted Psychotherapy (EAP) Using the Equine Assisted Growth and Learning Association (EAGALA) Model, submitted in partial fulfillment of the requirements for the degree of Master of Social Work, Smith College School for Social Work, Northampton, MA.


Britten, D. (2015). Felt sense and figurative space: Clients' metaphors for their experiences of coaching. International Journal of Evidence Based Coaching and Mentoring. Special Issue No. 9, June 2015 pp. 14-29.

Download: ijebcm.brookes.ac.uk/documents/special9-paper-02.pdf


This study examines coaching clients' metaphors for their experiences of coaching. The findings suggest that eliciting metaphors is an effective, though problematic, means of generating experientially-rich research material. [Harland 2012 and Lawley & Tompkins 2000 are discussed.]
Buetow, S.
(2013). The traveller, miner, cleaner and conductor: Idealized roles of the qualita-tive interviewer.
Journal of Health Services Research & Policy
18(1), 51-54.
doi. org/10.1258/jhsrp.2012.012085
Qualitative researchers commonly receive simplistic advice on pitfalls to avoid when conducting interviews. ... This paper distinguishes between the roles of the miner, traveller, cleaner, and conductor. These roles are 'ideal types' that construct, as problematic or not, the use of contested interviewing practices such as 'leading' and assigning meaning to informant responses. The paper emphasizes how the 'cleaner' attempts to enable informants to interpret their own ubiquitous metaphors and symbolic language. ... 'clean language' can enable informants to interpret their own metaphors and symbolic language.
Cairns-Lee, H.
(2013). The Inner World of Leaders, Why Metaphors for Leadership Matter,
Developing Leaders, Executive Education in Practice
, Issue 13, Oct 2013 pp. 27-33, IEDP.
Download: Cairns-Lee2013-The_Inner_World_of_Leaders.pdf

The research is based on in-depth interviews with 30 people who hold positions of leadership in international businesses. The interviews are conducted using Clean Language and explore how leaders can become more aware of their inner mental models and the implications that result from them. This exploration surfaces and examines the naturally occurring metaphors and implicit theories held by leaders – the everyday images of what they think leadership is.

Cairns-Lee, H.
(2015). Images of Leadership Development From the Inside Out.
Advances in Developing Human Resources
, Volume 17, issue 3, pp.321-336.
Abstract: adh.sagepub.com/content/early/2015/06/04/1523422315587897.abstract

This article explores the subjective and symbolic reality of those in leadership roles to discover what leaders can learn about their leadership and its development from awareness of their own mental models. These models are illuminated by an exploration of leaders' naturally occurring metaphors and implicit leadership theories (ILTs) using clean language to acknowledge experience exactly as described while minimizing external influence or interpretation.
Cairns-Lee, H. M.
(2017).
An exploration of leadership and its development through the inner worlds of leaders using metaphor.
Doctoral thesis, University of Surrey.
Download from: http://epubs.surrey.ac.uk/845188/

This research explores the naturally occurring metaphors of 30 business leaders from fifteen nationalities … It addresses the question; what can leaders learn about their leadership and development from an exploration of their inner worlds through metaphor? Using Clean Language, an innovative interview method to elicit naturally occurring metaphors, leaders were invited to surface and explore their metaphors of leadership verbally and in drawings. ... Diverse conceptualisations of leadership are revealed in multiple and idiosyncratic metaphors, yet ten 'key' metaphors appear to underlie these diverse expressions. Moreover, the importance of relationship to provide subtle guidance and comfort during exploration of the inner world was revealed. ... Methodological advances are proposed for qualitative interviews that aim to surface individuals' metaphors.
Cairns-Lee, H. & Tosey P.C.
(2014). Stepping Up, Stepping Back: Metaphors of Leadership. Presented at
15th International Conference on Human Resource Development Research and Practice across Europe
. Theme "HRD: Reflecting upon the Past, Shaping the Future" 4-6 June, 2014, Edinburgh Napier University, Edinburgh, UK.
Download from: http://epubs.surrey.ac.uk/806942/1/Heather-Cairns-Lee-.pdf

This working paper reports on a longitudinal inductive study that seeks to elicit and explore the naturally occurring metaphors and implicit leadership theories (ILT) used by leaders of business to describe their own leadership and development. The research comprises 30 leaders in international business and combines a novel research method using Clean Language to elicit and explore metaphors with drawings to depict the metaphorical landscapes and implicit leadership theories (ILT) described in the interviews.
Calderwood, J. A.
(2011). Pervasive Media Arts: Participation, Practice and Well-Being.
Well-Being 2011: First International Conference Exploring the Multi-dimensions of Well-being,
18–19 July. Birmingham City University and the Royal Institute of British Architects (RIBA).
Download: cleanlanguage.co.uk/articles/attachments/Calderwood-Pervasive_Media_Arts_Participation_Practice_Well-being.pdf

This paper introduces two arts-based action research doctoral projects that facilitate shared personal narratives discovered by walking in the landscape. One of the projects, Living Voices – a portable woodland walk featuring narratives from people who are living with the diagnosis of dementia – introduces the therapeutic approach of Clean Language within the recording process, and uses metaphor to elicit another layer of narrative, rich in textual imagery: each individual's story is represented by a specific tree.

Calderwood, J. A
(2012). Pervasive Media, Commons and Connections: Research as Reflective Studio Practice at Banff
, Reviews in Cultural Theory
2.3 Special Issue: On the Commons. De Montfort University, Leicester UK Doctoral thesis: research by practice. Institute of Creative Technologies.
Calderwood, J. A.
(2013) An interview with Charlotte Crofts creative producer of the Curzon Memories and Projection Hero.
International Journal of Cinema
1. (July) pp. 12-23.
Calderwood, J. A.
(2017).
Pervasive media and eudaimonia: transdisciplinary research by practice.
De Montfort University, Leicester UK. Doctoral thesis: research by practice. Institute of Creative Technologies. 
dora.dmu.ac.uk/handle/2086/17480
Download: Calderwood_2017-PhD_eThesis.pdf
My use and interrogation of Clean methods, methodologies and principles – as artistic strategy – has pioneered new research, adding knowledge to the fields of art-making, research by practice, and Clean. Through experimentation with suggestive and autogenic metaphor, Clean Language, Clean Space and Emergent Knowledge, I have integrated Clean within the development of Experimental Walks, Hunter Gatherer and Living Voices. I have used clean and Symbolic Modelling in my research interviews and in the exposition of my framework and emergent model of Anthroposensory Sculpture.

Cásková, K.
(2015). Sharing tacit knowledge of students with their training teacher. Presented at
SGEM 2015 International Multidisciplinary Scientific Conferences on Social Sciences and Arts.
Education and Educational Research. Pragmatism and Education.
muni.cz/research/publications/1301031
Download:
Caskova2015-Sharing_Tacit_Knowledge-SGEM_conference_paper.pdf
The aim of the research is to identify which factors facilitated the sharing of tacit knowledge between student teacher and training teacher, what brings sharing of tacit knowledge to student teacher, and what brings sharing of tacit knowledge to training teacher. It will be illustrated on data which are gained by in-depth interview that is inspired by method called 'clean language'
Conway, P. (2019). The Extraordinary in the Ordinary: SKYchology – An Interpretative Phenomenological Analysis of Looking Up at the Sky. Chapter 5, Proceedings of Presented Papers 5th Annual Applied Positive Psychology Symposium (Ed. G. M. Cseh)

Download from: bucks.repository.guildhe.ac.uk/17819/1/17819_....pdf
Clean Language an approach to questioning that "facilitates exploration of a person's inner world through their own naturally occurring metaphors [to] gain a deeper understanding of each participant's symbolic world" (Tosey, Lawley, & Meese, 2014, p. 634) was integrated into the schedule.
Cullen, B.
(2015) Clean Language in the Classroom.
New Directions, Nagoya Institute of Technology Repository
, 33: 73-78
Download from: http://id.nii.ac.jp/1476/00001577/
This paper explores how the questioning technique of Clean Language can be used in the ESL classroom to help students to explore and enrich their own metaphors in simple language.

de Bryas, S.
(2005). Modélisation symbolique : apprendre et transmettre (Etude ethnométhodologique), 
Université Paris-VIII, DESS Ethnométhodologie et Informatique
.
Divett, D. R. T.
(2004). Refocussing: The Development and Definition of the Theory and Its Therapeutic Practice with Critical Analysis and Illustrative Case Studies. PhD thesis,
University of Auckland, School of Education,
New Zealand.
Refocussing is a clinical approach which uses David Grove's Clean Language and his metaphor therapy within the context of Christian theology.
Doyle, N., Tosey, P. & Walker, C.
(2010). Systemic Modelling: Installing Coaching as a Catalyst for Organisational Learning,
The Association for Management Education and Development – e-Organisations & People
, Winter 2010, Vol. 17. No. 4
Download: Doyle-Tosey-Walker-Systemic-Modelling.pdf

We introduce the background to our organisational coaching process, Systemic Modelling, outlining where it comes from, how it works as a cornerstone of organisational development work and some practical examples. We present a case study with one corporate client to illustrate how it can be implemented, plus the results of our first evaluation. We use stories, metaphors and examples to track the shift in thinking of a group of senior managers from a silo-mentality, blame or defence culture to networking, collaboration and creativity. We conclude with a reflection on the whole process and the impact team coaching had on organisational learning.
Doyle, N. & McDowall, A
(2015). Is coaching an effective adjustment for dyslexic adults? 

Coaching: An International Journal of Theory, Research and Practice
, Published online: 25 Aug 2015.
dx.doi.org/10.1080/17521882.2015.1065894
Includes some of the first peer-reviewed evidence for the effectiveness of coaching models such as 'symbolic modelling' that assist coachees in developing positive models of their experience. For example, the coaching question 'When you are organised at your best, it's like what' (Walker, 2014) leads to a review of the scenarios and contexts in which the coachee can organise.
The study involved 95 dyslexic coachees who, along with 41 line managers, provided independent ratings of work performance both before and after the coaching was conducted. The results showed a statistically significant improvement in the most common five areas of work performance selected by coachees and their managers in the introductory coaching session.
Flynn, J.
(2009) MSc thesis: An exploratory study on the use of metaphor on creative cognition,
University of Leicester, School of Psychology
.
Groppel-Wegener, A.
(2015). Design Tasks Beyond the Studio
.
In Vande Zande, R., Bohemia, E. & Digranes, I. (Eds).
Proceedings of the 3rd International Conference for Design Education Researchers
, 1:93-108. Aalto University. DOI: 10.13140/RG.2.1.1200.7520
Download: Groppel-Wegener_(2015)_Design_Tasks_Beyond_the_Studio.pdf


The research project investigated whether the design thinking and problem solving used in the studio can improve students' levels of academic literacy. Using the 'Fishscale of Academicness' that likens texts to fish and Lawley & Tompkins' Symbolic Modelling process, students verbalise in group discussions their understanding of what makes a source academic, and at the same time to physicalise them as a visual representation. This paper analyses the metaphors student groups developed and discovers that allowing students to design their own personalised (and visual) metaphors turned the abstract experience of analysing secondary sources into something more concrete.

Hanley, K.G.
(2020). To work or not to work? That is the dilemma for older workers in Denmark, age 60+. PhD thesis,
University of Brighton
.
Danish language interviews were conducted with employees, using both standard and 'Clean Language' questions, producing qualitative data to answer the research question.

Harrer, S. (2014). From loss and grief to game designworking with the experience of bereaved mothers. CHIPlay 2014 - Participatory Design for Serious Game Design. br/>
Download: participatoryseriousgamedesign.com/wp-content/uploads/2014/11/Harrer_V3.pdf

Draws on the work of Lakoff & Johnson [1980] and Lawley & Tompkins [2000] in a PhD project at the Austrian Academy of Sciences, University of Vienna, Austria to answer the questions: "How can the experience of loss and mourning be communicated through digital game design? How can the voices of grieving people be made tangible through game mechanics, rules, and game fiction?"


Hartley, T.
(2012). Cutting Edge Metaphors,
Journal of the Association of Surgeons of Great Britain and Ireland
Number 37, September 2012, pp. 26-29.
Hemmen, V. D. (1995). Metaphors in Pastoral Care and Counseling: Utilizing the Therapeutic Model of David Grove. Submitted in partial fulfillment of the degree Doctor of Ministry, Faculty of Western Theological Seminary, Holland, Michigan.
Hyer, L. & Brandsma, J. M.
(1997). EMDR Minus Eye Movements Equals Good Psychotherapy,
Journal of Traumatic Stress
, Vol. 10, No. 3, 1997, pp.515-522
Janssen SKH, Mol APJ, van Tatenhove JPM & Otter HS
(2014). The role of knowledge in greening flood protection. Lessons from the Dutch case study future Afsluitdijk,
Ocean & Coastal Management,
Volume 95, July, pp. 219–232.
sciencedirect.com/science/journal/09645691/95
"The formal interviews had a semi-open character and were based on the clean language approach"


Just, L.
(2014). Why, when and how do qualified psychotherapists from a range of modalities make use of client-generated metaphors using Clean Language? A research thesis submitted in fulfilment of the requirements of Awaken School of Outcome Oriented Psychotherapies Ltd. for the Postgraduate Diploma in Outcome-oriented Psychotherapies
.
Konat, B. & Juszczyk, K,
(2015). Multimodal communication in career coaching sessions: lexical and gestural corpus study.
Empirical Methods in Language Studies
37, 193-211.
A second potentially useful approach is what has been called clean language interviewing, a method that consists of deliberately asking highly neutral questions that do not inadvertently influence interviewees' responses. Tosey et al. (2014) propose this approach, derived from the clinical work of David Grove (Grove & Panzer, 1991) ...
Langseth, I. D. & Sedal, H.
(2019). Smart Phones in Schools: In What Ways Can Coaching Empower Students to Make a Valid Judgement on When and How to Use Their Smart Phone?
HUMAN IT
14.3:48–82.
The research included 20 school teachers developing their competences in
clean language within the GROW coaching model.

Lawley, J.
(2015). Acquiring Excellence.
HEC Alumni Journal
Sept/Oct pp.66-67.
Download: Lawley2015-Acquiring Excellence.pdf
What is the basis of excellent behaviour – not in general, but for the individual exemplar of that excellence? The article explains and includes a short case study of modelling a sales method using Symbolic Modelling. Watch a video of the modelling session at: https://vimeo.com/174103094
Lawley, J. (2017). Metaphor, Embodiment and Tacit Learning. Chapter 2 in Becoming a Teacher: The dance between tacit and explicit knowledge. V. Švec, J. Nehyba & P. Svojanovský et al. Brno:Masaryk University, pp.106-114.
Lawley, J.
(2017). Clean Language Interviewing: Making qualitative research interviews verifiable. Chapter 3 in
Becoming a Teacher: The dance between tacit and explicit knowledge
. V. Švec, J. Nehyba & P. Svojanovský et. al (Eds.) Brno: Masaryk University, pp.115-122.
Download: Lawley2017-Chapter3-Clean_Language_Interviewing.pdf

This chapter examines how an interviewer's use of linguistic structures, such as metaphor, presupposition and framing can unintentionally influence the content of an interviewee's answers, and how that may compromise the authenticity and trustworthiness of the data collected (Lincoln & Guba, 1985). These concerns are addressed by a description of the Clean Language interview method, and a method for checking the validity of research interviews. Finally, there is a discussion of the relevance of Clean Language interviewing to tacit knowledge research.
Lawley, J. & Linder-Pelz, S.
(2016). Evidence of competency: exploring coach, coachee and expert evaluations of coaching,
Coaching: An International Journal of Theory, Research and Practice
.
doi.org/10.1080/17521882.2016.1186706
Download a free preprint version: Lawley&Linder-Pelz_CIJTRP_preprint_03_May_2016.pdf

Competency-based coach training and assessment implies that coaching skills and effectiveness are closely related. But who is best placed to determine 'effectiveness'? This paper reports on research that examined how closely the evaluations of coachees, expert-assessors and coaches correspond. The research used a novel multi-method approach to triangulation including Clean Language interviewing (CLI) to explore coachees' experience and evaluation of coaching.

Lawley, J. & Manea, A. I.
(2017). The Use of Clean Space to Facilitate a "Stuck" Client – a Case Study,
Journal of Experiential Psychotherapy
, 20(4):62-70.
Download: jep.ro/images/pdf/cuprins_reviste/80_art_7_v2.pdf

This first-of-its-kind academic paper consists of a case study of a spatially-based therapeutic approach, Clean Space, which facilitates a client through a "stuck" state. The study situates "clean" approaches within the context of mental space and metaphor research, outlines the method, and provides a full transcript of a session, explanatory commentary and client feedback.
Lawley J. Meyer M., Meese R., Sullivan W. & Tosey P.
(2010)
More than a Balancing Act?: 'Clean Language' as an innovative method for exploring work-life balance
, October 2010, University of Surrey and Clean Change Company, ISBN: 978-1-84469-022-0.
Download: Clean_Language_WLB_final_report_October_2010.pdf
In this first funded research project to explore Clean Language, research partners, the Clean Change Company and the University of Surrey, collaborated to test the use of Clean Language as the principal research tool and  'discovery medium' for exploring interviewees' metaphors for 'work-life balance' (WLB). The purpose was three-fold:
(1) To explore how Clean Language could generate insights into the experience of individual participants, and into understandings of the nature of WLB generally, through its capacity for eliciting participant-generated (autogenic) metaphors; (2)
To test the application of Clean Language as a research methodology; (3)
To pave the way for further research into, or utilising, Clean Language.
Lawley, J. & Tompkins, P.
(2011). Metaphor, the Body and Health,
The CAPA Quarterly,
Issue One, February. Journal of the Counsellors and Psychotherapists Association of NSW
.
Lawley, J., Tompkins, P. &
Manea, A. I.
(2018). The Analysis of Solution-Focused Brief Therapy from a Clean Language Perspective.,
Journal of Experiential Psychotherapy
, 21(2):3-20.
Download full article: jep.ro/images/pdf/cuprins_reviste/82_art_1.pdf
This paper compares and analyses Solution-Focused Brief Therapy (SFBT) through the paradigm of Clean Language and Symbolic Modelling at three levels: intention, process and practice. The aim is to identify specific similarities and differences between the two approaches in order for practitioners of both to mutually benefit. ...

[NOTE: As well as the specific findings, this paper points to a new methodology for how CL & SyM can be used to analyse and learn from other approaches.]

Linder-Pelz, S. & Lawley, J.
(2015). Using Clean Language to explore the subjectivity of coachees' experience and outcomes.
International Coaching Psychology Review
, 10(2):161-174.
http://shop.bps.org.uk/publications/publication-by-series/international-coaching-psychology-review/international-coaching-psychology-review-vol-10-no-2-september-2015.html
Download a free preprint version: Linder-Pelz_Lawley-ICPR_preprint_15_Jun_2015.pdf
This paper contributes methodologically and substantively to understanding how coachees experience and evaluate coaching. First, we explore the use of 'Clean Language' as a phenomenological approach to coaching research, including the eliciting and analysing of data into findings and insights for coaches and coach trainers. Second, we explore the nature of events, effects, evaluations and outcomes reported by six coachees after single coaching sessions.
The interviews elicited detailed information on many aspects of coaching without the interviewer introducing any topics. 

Lloyd, J.
(2011). The Use of Metaphor in Counselling and Qualitative Research Interviews. Assignment three of a Professional Doctorate in Counselling,
School of Education, Faculties of Humanities, University of Manchester
.
Download: Lloyd-Metaphor_in_Counselling_and_Qualitative_Research_Interviews.pdf

The use of metaphor in therapy is relatively common, although its specific conscious use as seen in Grove's work continues to be unknown in the counselling world. This paper has also highlighted the possible use of Clean Language and metaphors in the research domain to enhance the richness of resultant data. ... Rather than looking at the hermeneutics, the meaning of the text, I want to investigate how much meaning is created by the questions posed. ... The profound findings that Clean Language, focusing on memory and metaphor, can increase the resultant amount of meaning by a factor of five.


Lloyd, J.
(2015)
The Therapeutic Use of Metaphor: A Heuristic Study. A thesis submitted to The
University of Manchester
for the degree of Professional Doctorate in the Faculty of Humanities.
Download: Lloyd2015-PhDthesis-TherapeuticUseofMetaphor.pdf

This research was designed to explore the experience and understanding of counsellors' and psychotherapists' engagement with metaphors in the therapeutic process. The aim is to reflect on the experience of therapists involved in therapeutic metaphors from differing perspectives. It appears that the use of metaphor in therapy is pervasive and offers an opportunity for therapeutic change. [NB. Includes plenty of references to David Grove's work]

Continue to Authors M-Z
James Lawley
James Lawley offers psychotherapiy to individuals and couples, and coaching, research and consultancy to organisations. He is a co-developer of Symbolic Modelling and co-author (with Penny Tompkins) of Metaphors in Mind: Transformation through Symbolic Modelling, (with Marian Way) Insights in Space: How to use Clean Space to solve problems, generate ideas and spark creativity and an Online training in Clean Language and Symbolic Modelling. For a more detailed biography see about us and his blog.

Article Options
Email to friend
Print-friendly page
Add to 'Read later'

Online
Training
Clean Language


&


Symbolic Modelling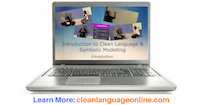 with
James Lawley
and
Penny Tompkins
more info
view all featured events