How to do a Modelling Project - Section 10
Modelling Methodologies
The list below contains modelling methodologies that to varying degrees we have had first-hand experience although we would not claim to be experts in any (ok, maybe Symbolic Modelling!).
We have loosely classified the methodologies under the three headings (Sensory-Physical, Conceptual-Perceptual, Metaphoric-Symbolic) we first introduced in our article
Meta,  Milton and Metaphor: Models of Subjective Experience
(1996):
Sensory-Physical
Conceptual-Perceptual


'Teach Me'

Richard Bandler

Book: Magic in Action (Bandler)

Analytic
Modelling
Robert Dilts & Todd Epstein
Book: Tools For Dreamers (Dilts & Epstein, 1991)

Books Strategies of Genius Volumes I, II & III (Dilts, 1994/1995)

Book: Modelling with NLP (Dilts, 1998).

Article:'Overview of Modeling in NLP' (Dilts, 1998).

Experiential
Array
David Gordon & Graham Dawes
Book & DVD: Expanding Your World: Modeling the Structure of Experience (Gordon & Dawes, 2005)

Website: www.expandyourworld.net

Developmental
Behavioural
Modelling

John McWhirter
Article: 'Re-modelling NLP: Part Fourteen: Re-Modelling Modelling' (McWhirter, Rapport 59, 2002)
Cognitive Behavioral
Modelling

Charles Faulkner
Article: Modelling an Expert; The missing piece in Knowledge Management (Faulkner, 1998)

Meta-Levels
L Michael Hall

Book: Going Meta: Advanced Modelling Using Meta-Levels (Hall, 1997/2001)

Advanced Behavioral Modeling

Wyatt Woodsmall

Book: The Science of Advanced Behavioral Modeling (1998) and a set of 16 DVDs from a 2003 training

Article: Modeling With NLP: Capturing and Transferring Expertise in Organizations (Feustel & Woodsmall, 2001)

Metaphoric-Symbolic
Last updated 6 Nov 2017.
Penny Tompkins & James Lawley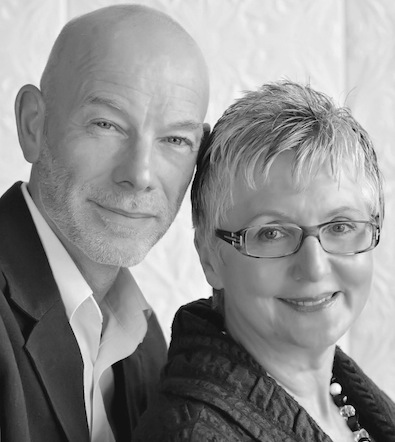 Penny and James
are supervising neurolinguistic psychotherapists – registered with the United Kingdom Council for Psychotherapy since 1993 –

coaches in business, certified NLP trainers, and founders of The Developing Company.

They have provided consultancy to organisations as diverse as GlaxoSmithKline, Yale University Child Study Center, NASA Goddard Space Center and the Findhorn Spiritual Community in Northern Scotland.


Their book,
Metaphors in Mind
was the first comprehensive guide to Symbolic Modelling using the Clean Language of David Grove. An annotated training DVD,
A Strange and Strong Sensation
demonstrates their work in a live session.

They have published over 200 articles and blogs freely available on their website: cleanlanguage.co.uk