Paul's Fear - Quadrant IV Intervention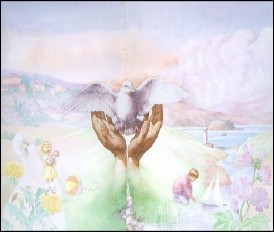 The following is a demonstration conducted by

David Grove

with a volunteer Paul, in front of an audience. In this unravelling of information and lecture to the audience, David demonstrates the powerful healing capabilities of the redemptive metaphor.
Comments and transcription by

Rob McGavock

.
Pins & Needles: a Quadrant II case study
A 39-year old woman client presented in therapy with excessive feelings of guilt. This intervention from David Grove's early work switches quite rapidly from metaphor, memory and childwithin. It illustrates how to map the changing locus of attention; how to make sure all the information is woven back into the narrative, crossed over and transformed; and how to work with 'a nested childwithin'.
Lisa's Tapestry - A Quadrant II Intervention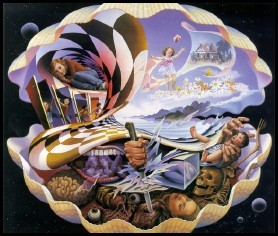 This intervention by David Grove is taken from a therapist training video called
Tapestry.
The client comes with a long-standing feeling of shame. An important feature of this intervention is how David works in such a way that the client does not have to reveal the content of the particular experience.
Compulsion
Sam's addiction started as the sort of petty pattern of occasional craving that touches most of the people I know.
He has a compulsion - not for drugs, sex, smoking or gambling, but chocolate. I'm fascinated by this because I like chocolate myself, and I can identify with him enough to know there's a fine line sometimes between liking and craving, and a short step from craving to compulsion.
As this is such a universal problem I want to try an experiment and share my work with Sam as it happens. As I write we've had our first session and have contracted for half a dozen more. We have no idea what the outcome will be.
Persist with Clean Language
A therapist and client describe their experience of Clean Language and Metaphor Therapy (originated by David Grove)
Two Bicycles
A young woman whom I had previously facilitated using Symbolic Modelling, calls me asking for an appointment. She tells me she has a problem with her 3-year old son: she is pregnant and her son gets angry and hits her almost every day. The appointment is set at my home, a country house with a garden where toys are available, among which are two bicycles: a blue one and a yellow one. ...
Using Clean Language a la David Grove
This is a case study of a successful hypnotherapy session with an addicted woman. Michael uses David Grove's Clean Language and early metaphor work. He demonstrates great respect for the client's inner world which supports her to recover from her traumatising experiences of sexual abuse.