Publications that make use of David Grove's ideas
Publications that make use of David Grove's ideas are listed: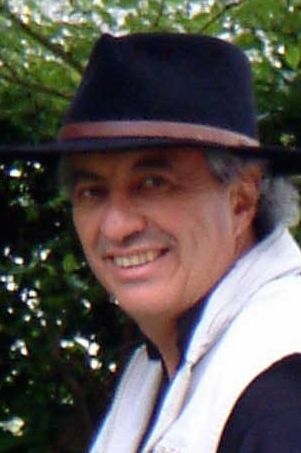 1. Academic and professional publications
Authors A-L
2. Academic and professional publications
Authors M-Z
3. Conference Presentations
4. Citations in academic and professional journals
I have also compiled lists of:
If you have anything to add please provide the reference via the
contact form
and I will gladly add it to the list. James Lawley, updated
17 Dec 2017
.
1. Academic and professional publications and research - Authors A-L
Akbari, Mohsen
(2013). Metaphors about EFL Teachers' Roles: A Case of Iranian Non-English-Major Students
, International Journal of English Language & Translation Studie
s, Vol: 1, Issue: 2, July-September, 2013
Barner, Robert (2008). The dark tower: Using visual metaphors to facilitate emotional expression during organizational change,

Journal of Organizational Change Management

, Vol. 21, Issue 1, pp. 120-137.



Boyd, Kelly J.

(2013). The Language of Equus: Exploring Equine-Assisted Psychotherapy (EAP) Using the Equine Assisted Growth and Learning Association (EAGALA) Model, submitted in partial fulfillment of the requirements for the degree of Master of Social Work, Smith College School for Social Work, Northampton, MA.

Britten, David (2015). Felt sense and figurative space: Clients' metaphors for their experiences of coaching. International Journal of Evidence Based Coaching and Mentoring. Special Issue No. 9, June 2015 pp. 14-29.


Cairns-Lee, Heather

(2013). The Inner World of Leaders, Why Metaphors for Leadership Matter, Developing Leaders, Executive Education in Practice, Issue 13, Oct 2013 pp. 27-33, IEDP.
Cairns-Lee, Heather (2015). Images of Leadership Development From the Inside Out. Advances in Developing Human Resources, Volume 17, issue 3, pp.321-336.
Cairns-Lee, H. & Tosey P.C. (2014). Stepping Up, Stepping Back – Metaphors of Leadership. Presented at 15th International Conference on Human Resource Development Research and Practice across Europe. Theme "HRD: Reflecting upon the Past, Shaping the Future" 4-6 June, 2014, Edinburgh Napier University, Edinburgh, UK.



Calderwood, Jackie

(2011). Pervasive Media Arts: Participation, Practice and Well-Being. Well-Being 2011: First International Conference Exploring the Multi-dimensions of Well-being, 18–19 July. Birmingham City University and the Royal Institute of British Architects (RIBA).


Calderwood, Jackie

(2012). Pervasive Media, Commons and Connections: Research as Reflective Studio Practice at Banff, Reviews in Cultural Theory 2.3 Special Issue: On the Commons.



Cásková, Kateřina

(2015). Sharing tacit knowledge of students with their training teacher. Pragmatism and Education. 2015. doi:15. muni.cz/research/publications/1301031



de Bryas, Sophie

(2005). Modélisation symbolique : apprendre et transmettre (Etude ethnométhodologique), 

Université Paris-VIII, DESS Ethnométhodologie et Informatique

.



Divett, Diane R. T.

(2004). Refocussing: The Development and Definition of the Theory and Its Therapeutic Practice with Critical Analysis and Illustrative Case Studies. PhD thesis,

University of Auckland, School of Education,

New Zealand.

Doyle, N., Tosey, P. & Walker, C. (2010). Systemic Modelling: Installing Coaching as a Catalyst for Organisational Learning,

The Association for Management Education and Development – e-Organisations & People

, Winter 2010, Vol. 17. No. 4

Doyle, N. & McDowall, A (2015). Is coaching an effective adjustment for dyslexic adults?  
Coaching: An International Journal of Theory, Research and Practice, Published online: 25 Aug 2015. dx.doi.org/10.1080/17521882.2015.1065894



Flynn, Jim

(2009) MSc thesis: An exploratory study on the use of metaphor on creative cognition,

University of Leicester, School of Psychology

.

Groppel-Wegener, Alke (2015). Design Tasks Beyond the Studio. Proceedings of the 3rd International Conference for Design Education Researchers. Volume 1 pp.93-108 Editors: Robin Vande Zande, Erik Bohemia & Ingvild Digranes.

Harrer, Sabine (2014). From loss and grief to game design working with the experience of bereaved mothers. CHIPlay 2014 - Participatory Design for Serious Game Design. br/>
Hartley, Tamsin (2012). Cutting Edge Metaphors, Journal of the Association of Surgeons of Great Britain and Ireland Number 37, September 2012, pp. 26-29.

Hyer, Lee & Brandsma, Jeffrey M (1997). EMDR Minus Eye Movements Equals Good Psychotherapy, Journal of Traumatic Stress, Vol. 10, No. 3, 1997, pp.515-522


Janssen SKH, Mol APJ, van Tatenhove JPM & Otter HS

(2014). The role of knowledge in greening flood protection. Lessons from the Dutch case study future Afsluitdijk, Ocean & Coastal Management, Volume 95, July 2014, pp. 219–232. sciencedirect.com/science/journal/09645691/95
Just, Lara (2014). Why, when and how do qualified psychotherapists from a range of modalities make use of client-generated metaphors using Clean Language? A research thesis submitted in fulfilment of the requirements of Awaken School of Outcome Oriented Psychotherapies Ltd. for the Postgraduate Diploma in Outcome-oriented Psychotherapies, 16 December 2014

.



Konat, B & Juszczyk, K (2015). Multimodal communication in career coaching sessions: lexical and gestural corpus study. Empirical Methods in Language Studies 37, 193-211.

Lawley, J (2017). Metaphor, Embodiment and Tacit Learning. Chapter 2 in Becoming a Teacher: The dance between tacit and explicit knowledge. V. Švec, J. Nehyba & P. Svojanovský et al. Brno:Masaryk University, pp.106-114.

Lawley, J (2017). Clean Language Interviewing: Making qualitative research interviews verifiable. Chapter 3 in Becoming a Teacher: The dance between tacit and explicit knowledge. V. Švec, J. Nehyba & P. Svojanovský et. al Brno: Masaryk University, pp.106-114.

Lawley, J. & Manea, A. I.
(2017). The Use of Clean Space to Facilitate a "Stuck" Client – a Case Study,
Journal of Experiential Psychotherapy
, 20(4):62-70.
Download: jep.ro/images/pdf/cuprins_reviste/80_art_7_v2.pdf
This first-of-its-kind academic paper consists of a case study of a spatially-based therapeutic approach, Clean Space, which facilitates a client through a "stuck" state. The study situates "clean" approaches within the context of mental space and metaphor research, outlines the method, and provides a full transcript of a session, explanatory commentary and client feedback.

Lawley J, Meyer M, Meese R, Sullivan W & Tosey P
(2010)
More than a Balancing Act?: 'Clean Language' as an innovative method for exploring work-life balance
, October 2010, University of Surrey and Clean Change Company, ISBN: 978-1-84469-022-0.
onlinelibrary.wiley.com/doi/10.1111/1467-8551.12042/abstract
Download: Clean_Language_WLB_final_report_October_2010.pdf
In this first funded research project to explore Clean Language, research partners, the Clean Change Company and the University of Surrey, collaborated to test the use of Clean Language as the principal research tool and  'discovery medium' for exploring interviewees' metaphors for 'work-life balance' (WLB). The purpose was three-fold:
(1) To explore how Clean Language could generate insights into the experience of individual participants, and into understandings of the nature of WLB generally, through its capacity for eliciting participant-generated (autogenic) metaphors; (2)
To test the application of Clean Language as a research methodology; (3)
To pave the way for further research into, or utilising, Clean Language.
Lawley, James & Linder-Pelz, Susie
(2016) Evidence of competency: exploring coach, coachee and expert evaluations of coaching,
Coaching: An International Journal of Theory, Research and Practice
.
http://dx.doi.org/10.1080/17521882.2016.1186706
Download a free preprint version: Lawley&Linder-Pelz_CIJTRP_preprint_03_May_2016.pdf
Competency-based coach training and assessment implies that coaching skills and effectiveness are closely related. But who is best placed to determine 'effectiveness'? This paper reports on research that examined how closely the evaluations of coachees, expert-assessors and coaches correspond. The research used a novel multi-method approach to triangulation including Clean Language interviewing (CLI) to explore coachees' experience and evaluation of coaching. Assessor and coachee evaluations of the same coaching session were often at variance, both in terms of descriptive evaluations and numerical ratings. This suggests that compliance – or not – to a coaching methodology does not necessarily guarantee coachee satisfaction. While coach and coachee ratings showed no clear differences, in every triad coaches rated their own coaching considerably better than did the assessor. Practical implications include the need for multiple sources of evidence to establish coach effectiveness and certification standards, the need for coaches to develop calibration skills so they can be more responsive to the coachees' in-session evaluations, and the usefulness of CLI together with established tools in evaluation research.
Linder-Pelz, S. & Lawley, J.
(2015) Using Clean Language to explore the subjectivity of coachees' experience and outcomes.
International Coaching Psychology Review
, 10(2):161-174 September 2015 ISSN: 1750-2764.
http://shop.bps.org.uk/publications/publication-by-series/international-coaching-psychology-review/international-coaching-psychology-review-vol-10-no-2-september-2015.html
Download a free preprint version

: Linder-Pelz_Lawley-ICPR_preprint_15_Jun_2015.pdf
This paper contributes methodologically and substantively to understanding how coachees experience and evaluate coaching. First, we explore the use of 'Clean Language' as a phenomenological approach to coaching research, including the eliciting and analysing of data into findings and insights for coaches and coach trainers. Second, we explore the nature of events, effects, evaluations and outcomes reported by six coachees after single coaching sessions.
The interviews elicited detailed information on many aspects of coaching without the interviewer introducing any topics.
The transcribed interviews were analysed using a form of thematic analysis within a realist/essentialist paradigm (Braun & Clarke, 2006).

Coachees emphasised the coaches' style of repeating back, pacing, setting goals and questioning, maintaining the focus of the session, confronting and challenging, as well as their responsiveness (or lack of it). Increased self-awareness was mentioned by all coachees.

Lloyd, Jonathan
(2011) The Use of Metaphor in Counselling and Qualitative Research Interviews. Assignment three of a Professional Doctorate in Counselling,
School of Education, Faculties of Humanities, University of Manchester
.
Download: Lloyd-Metaphor_in_Counselling_and_Qualitative_Research_Interviews.pdf

The use of metaphor in therapy is relatively common, although its specific conscious use as seen in Grove's work continues to be unknown in the counselling world. This paper has also highlighted the possible use of Clean Language and metaphors in the research domain to enhance the richness of resultant data. ... Rather than looking at the hermeneutics, the meaning of the text, I want to investigate how much meaning is created by the questions posed. ... The profound findings that Clean Language, focusing on memory and metaphor, can increase the resultant amount of meaning by a factor of five.


Lloyd, Jonathan
(2015)
The Therapeutic Use of Metaphor: A Heuristic Study. A thesis submitted to The
University of Manchester
for the degree of Professional Doctorate in the Faculty of Humanities.
Download: Lloyd2015-PhDthesis-TherapeuticUseofMetaphor.pdf
This research was designed to explore the experience and understanding of counsellors' and psychotherapists' engagement with metaphors in the therapeutic process. The aim is to reflect on the experience of therapists involved in therapeutic metaphors from differing perspectives. It appears that the use of metaphor in therapy is pervasive and offers an opportunity for therapeutic change. The consideration of the construction of metaphors and their mutual development may be useful for therapists to consider. This research highlights the need for more investigation with regard to client perspectives, the environmental impacts on metaphors in therapy and who the therapist and client stand for metaphorically for each other. [NB. Includes plenty of references to David Grove's work]
Continue Authors M-Z
James Lawley
James Lawley is a UKCP registered psychotherapist, coach in business, and certified NLP trainer, and professional modeller. He is a co-developer of Symbolic Modelling and co-author (with Penny Tompkins) of Metaphors in Mind: Transformation through Symbolic Modelling. For a more detailed biography see about us and his blog.

Article Options
Email to friend
Print-friendly page
Add to 'Read later'
Advanced
Clean Language &
Symbolic Modelling
Workshop
10-11 March 2018
Sydney, Australia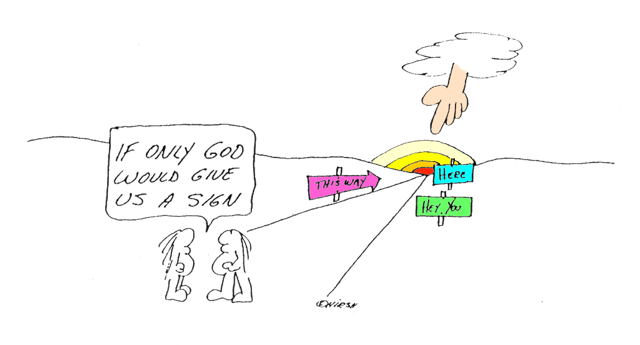 with

James Lawley
and
Penny Tompkins
view all featured events