Publications that make use of David Grove's ideas
Publications that make use of David Grove's ideas are listed: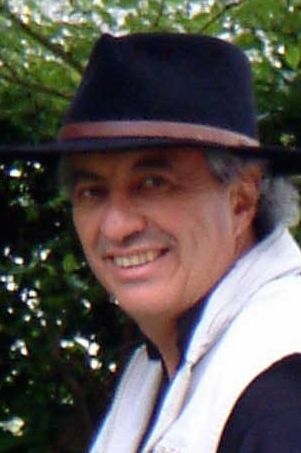 1. Academic and professional publications
Authors A-L
2. Academic and professional publications
Authors M-Z
3. Conference Presentations
4. Citations in academic and professional journals
I have also compiled lists of:
If you have anything to add please provide the reference via the
contact form
and I will gladly add it to the list. James Lawley, updated
17 Aug 2017
.
1. Academic and professional publications and research - Authors A-L
Akbari, Mohsen
(2013). Metaphors about EFL Teachers' Roles: A Case of Iranian Non-English-Major Students
, International Journal of English Language & Translation Studie
s, Vol: 1, Issue: 2, July-September, 2013
Barner, Robert (2008). The dark tower: Using visual metaphors to facilitate emotional expression during organizational change,

Journal of Organizational Change Management

, Vol. 21, Issue 1, pp. 120-137.



Boyd, Kelly J.

(2013). The Language of Equus: Exploring Equine-Assisted Psychotherapy (EAP) Using the Equine Assisted Growth and Learning Association (EAGALA) Model, submitted in partial fulfillment of the requirements for the degree of Master of Social Work, Smith College School for Social Work, Northampton, MA.

Britten, David (2015). Felt sense and figurative space: Clients' metaphors for their experiences of coaching. International Journal of Evidence Based Coaching and Mentoring. Special Issue No. 9, June 2015 pp. 14-29.


Cairns-Lee, Heather

(2013). The Inner World of Leaders, Why Metaphors for Leadership Matter, Developing Leaders, Executive Education in Practice, Issue 13, Oct 2013 pp. 27-33, IEDP.
Cairns-Lee, Heather (2015). Images of Leadership Development From the Inside Out. Advances in Developing Human Resources, Volume 17, issue 3, pp.321-336.
Cairns-Lee, H. & Tosey P.C. (2014). Stepping Up, Stepping Back – Metaphors of Leadership. Presented at 15th International Conference on Human Resource Development Research and Practice across Europe. Theme "HRD: Reflecting upon the Past, Shaping the Future" 4-6 June, 2014, Edinburgh Napier University, Edinburgh, UK.



Calderwood, Jackie

(2011). Pervasive Media Arts: Participation, Practice and Well-Being. Well-Being 2011: First International Conference Exploring the Multi-dimensions of Well-being, 18–19 July. Birmingham City University and the Royal Institute of British Architects (RIBA).


Calderwood, Jackie

(2012). Pervasive Media, Commons and Connections: Research as Reflective Studio Practice at Banff, Reviews in Cultural Theory 2.3 Special Issue: On the Commons.



Cásková, Kateřina

(2015). Sharing tacit knowledge of students with their training teacher. Pragmatism and Education. 2015. doi:15. muni.cz/research/publications/1301031



de Bryas, Sophie

(2005). Modélisation symbolique : apprendre et transmettre (Etude ethnométhodologique), 

Université Paris-VIII, DESS Ethnométhodologie et Informatique

.



Divett, Diane R. T.

(2004). Refocussing: The Development and Definition of the Theory and Its Therapeutic Practice with Critical Analysis and Illustrative Case Studies. PhD thesis,

University of Auckland, School of Education,

New Zealand.

Doyle, N., Tosey, P. & Walker, C. (2010). Systemic Modelling: Installing Coaching as a Catalyst for Organisational Learning,

The Association for Management Education and Development – e-Organisations & People

, Winter 2010, Vol. 17. No. 4

Doyle, N. & McDowall, A (2015). Is coaching an effective adjustment for dyslexic adults?  
Coaching: An International Journal of Theory, Research and Practice, Published online: 25 Aug 2015. dx.doi.org/10.1080/17521882.2015.1065894



Flynn, Jim

(2009) MSc thesis: An exploratory study on the use of metaphor on creative cognition,

University of Leicester, School of Psychology

.

Groppel-Wegener, Alke (2015). Design Tasks Beyond the Studio. Proceedings of the 3rd International Conference for Design Education Researchers. Volume 1 pp.93-108 Editors: Robin Vande Zande, Erik Bohemia & Ingvild Digranes.

Harrer, Sabine (2014). From loss and grief to game design working with the experience of bereaved mothers. CHIPlay 2014 - Participatory Design for Serious Game Design. br/>
Hartley, Tamsin (2012). Cutting Edge Metaphors, Journal of the Association of Surgeons of Great Britain and Ireland Number 37, September 2012, pp. 26-29.

Hyer, Lee & Brandsma, Jeffrey M (1997). EMDR Minus Eye Movements Equals Good Psychotherapy, Journal of Traumatic Stress, Vol. 10, No. 3, 1997, pp.515-522


Janssen SKH, Mol APJ, van Tatenhove JPM & Otter HS

(2014). The role of knowledge in greening flood protection. Lessons from the Dutch case study future Afsluitdijk, Ocean & Coastal Management, Volume 95, July 2014, pp. 219–232. sciencedirect.com/science/journal/09645691/95
Just, Lara (2014). Why, when and how do qualified psychotherapists from a range of modalities make use of client-generated metaphors using Clean Language? A research thesis submitted in fulfilment of the requirements of Awaken School of Outcome Oriented Psychotherapies Ltd. for the Postgraduate Diploma in Outcome-oriented Psychotherapies, 16 December 2014

.



Konat, B & Juszczyk, K (2015). Multimodal communication in career coaching sessions: lexical and gestural corpus study. Empirical Methods in Language Studies 37, 193-211.

Lawley, J (2017). Metaphor, Embodiment and Tacit Learning. Chapter 2 in Becoming a Teacher: The dance between tacit and explicit knowledge. V. Švec, J. Nehyba & P. Svojanovský et al. Brno:Masaryk University, pp.106-114.

Lawley, J (2017). Clean Language Interviewing: Making qualitative research interviews verifiable. Chapter 3 in Becoming a Teacher: The dance between tacit and explicit knowledge. V. Švec, J. Nehyba & P. Svojanovský et. al Brno: Masaryk University, pp.106-114.

Lawley J, Meyer M, Meese R, Sullivan W & Tosey P (2010)

More than a Balancing Act?: 'Clean Language' as an innovative method for exploring work-life balance

, October 2010, University of Surrey and Clean Change Company, ISBN: 978-1-84469-022-0. onlinelibrary.wiley.com/doi/10.1111/1467-8551.12042/abstract
Lawley, James & Linder-Pelz, Susie (2016) Evidence of competency: exploring coach, coachee and expert evaluations of coaching, Coaching: An International Journal of Theory, Research and Practice. http://dx.doi.org/10.1080/17521882.2016.1186706

Linder-Pelz, S. & Lawley, J. (2015) Using Clean Language to explore the subjectivity of coachees' experience and outcomes. International Coaching Psychology Review, 10(2):161-174 September 2015 ISSN: 1750-2764. http://shop.bps.org.uk/publications/publication-by-series/international-coaching-psychology-review/international-coaching-psychology-review-vol-10-no-2-september-2015.html

Lloyd, Jonathan (2011) The Use of Metaphor in Counselling and Qualitative Research Interviews. Assignment three of a Professional Doctorate in Counselling, School of Education, Faculties of Humanities, University of Manchester.
Lloyd, Jonathan (2015)

The Therapeutic Use of Metaphor: A Heuristic Study. A thesis submitted to The University of Manchester for the degree of Professional Doctorate in the Faculty of Humanities.
Continue Authors M-Z


James Lawley
James Lawley is a UKCP registered psychotherapist, coach in business, and certified NLP trainer, and professional modeller. He is a co-developer of Symbolic Modelling and co-author (with Penny Tompkins) of Metaphors in Mind: Transformation through Symbolic Modelling. For a more detailed biography see about us and his blog.

Article Options
Email to friend
Print-friendly page
Add to 'Read later'