Below are five lists of publications that make use of David Grove's ideas: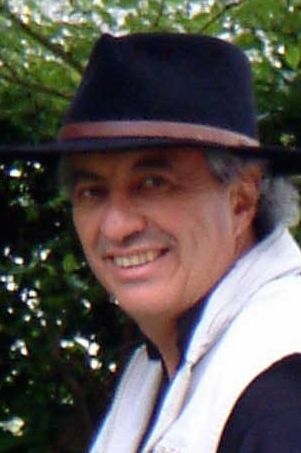 I have also compiled lists of:
People engaged in clean-related research
Books/DVDs based on Grove's ideas
Bibliography of David Grove's publications

If you have anything to add please provide the reference via the
contact form
and I will gladly add it to the list. James Lawley, updated
9 Oct 2016
.
1. Academic and professional publications and research
Akbari, Mohsen
(2013)
. Metaphors about EFL Teachers' Roles: A Case of Iranian Non-English-Major Students
, International Journal of English Language & Translation Studie
s, Vol: 1, Issue: 2, July-September, 2013
Barner, Robert
(2008). The dark tower: Using visual metaphors to facilitate emotional expression during organizational change,
Journal of Organizational Change Management
, Vol. 21, Issue 1, pp. 120-137.
Boyd, Kelly J.
(2013). The Language of Equus: Exploring Equine-Assisted Psychotherapy (EAP) Using the Equine Assisted Growth and Learning Association (EAGALA) Model, submitted in partial fulfillment of the requirements for the degree of Master of Social Work,
Smith College School for Social Work, Northampton, MA
.
Britten, David
(2015). Felt sense and figurative space: Clients' metaphors for their experiences of coaching.
International Journal of Evidence Based Coaching and Mentoring
. Special Issue No. 9, June 2015 pp. 14-29.
ijebcm.brookes.ac.uk/documents/special9-paper-02.pdf This study examines coaching clients' metaphors for their experiences of coaching. The findings suggest that eliciting metaphors is an effective, though problematic, means of generating experientially-rich research material. [Harland 2012, and Lawley & Tompkins 2000, are discussed.]
Cairns-Lee, Heather
(2013). The Inner World of Leaders, Why Metaphors for Leadership Matter,
Developing Leaders, Executive Education in Practice
, Issue 13, Oct 2013 pp. 27-33, IEDP.
Cairns-Lee, Heather
(2015). Images of Leadership Development From the Inside Out.
Advances in Developing Human Resources
, 2015
. adh.sagepub.com/content/early/2015/06/04/1523422315587897.abstract

Cairns-Lee, H. & Tosey P.C.
(2014). Stepping Up, Stepping Back – Metaphors of Leadership. Presented at
15th International Conference on Human Resource Development Research and Practice across Europe
. Theme "HRD: Reflecting upon the Past, Shaping the Future" 4-6 June, 2014, Edinburgh Napier University, Edinburgh, UK.
Calderwood, Jackie
(2011). Pervasive Media Arts: Participation, Practice and Well-Being,
Institute of Creative Technologies, De Montfort University, Leicester
.
Calderwood, Jackie
(2012). Pervasive Media, Commons and Connections: Research as Reflective Studio Practice at Banff
, Reviews in Cultural Theory
2.3 Special Issue: On the Commons.
Cásková, Kateřina
(2015). Sharing tacit knowledge of students with their training teacher.
Pragmatism and Education.
2015. doi:15.
muni.cz/research/publications/1301031
de Bryas, Sophie
(2005). Modélisation symbolique : apprendre et transmettre (Etude ethnométhodologique), 
Université Paris-VIII, DESS Ethnométhodologie et Informatique
.
Divett, Diane R. T.
(2004). Refocussing: The Development and Definition of the Theory and Its Therapeutic Practice with Critical Analysis and Illustrative Case Studies. PhD thesis,
University of Auckland, School of Education,
New Zealand.
Doyle, N., Tosey, P. & Walker, C.
(2010). Systemic Modelling: Installing Coaching as a Catalyst for Organisational Learning,
The Association for Management Education and Development – e-Organisations & People
, Winter 2010, Vol. 17. No. 4
Doyle, N. & McDowall, A
(2015). Is coaching an effective adjustment for dyslexic adults? 

Coaching: An International Journal of Theory, Research and Practice
, Published online: 25 Aug 2015.
dx.doi.org/10.1080/17521882.2015.1065894
Flynn, Jim
(2009) MSc thesis: An exploratory study on the use of metaphor on creative cognition,
University of Leicester, School of Psychology
.
Groppel-Wegener, Alke
(2015). Design Tasks Beyond the Studio.
Proceedings of the 3rd International Conference for Design Education Researchers
. Volume 1 pp.93-108 Editors: Robin Vande Zande, Erik Bohemia & Ingvild Digranes.
Harrer, Sabine
(2014). From loss and grief to game design working with the experience of bereaved mothers.
CHIPlay 2014 - Participatory Design for Serious Game Design
. br/>

Hartley, Tamsin
(2012). Cutting Edge Metaphors,
Journal of the Association of Surgeons of Great Britain and Ireland
Number 37, September 2012, pp. 26-29.
Hyer, Lee & Brandsma, Jeffrey M
(1997). EMDR Minus Eye Movements Equals Good Psychotherapy,
Journal of Traumatic Stress
, Vol. 10, No. 3, 1997, pp.515-522
Janssen SKH, Mol APJ, van Tatenhove JPM , Otter HS
(2014). The role of knowledge in greening flood protection. Lessons from the Dutch case study future Afsluitdijk,
Ocean & Coastal Management,
Volume 95, July 2014, pp. 219–232.
sciencedirect.com/science/journal/09645691/95
Just, Lara
(2014). Why, when and how do qualified psychotherapists from a range of modalities make use of client-generated metaphors using Clean Language? A research thesis submitted in fulfilment of the requirements of Awaken School of Outcome Oriented Psychotherapies Ltd. for the Postgraduate Diploma in Outcome-oriented Psychotherapies, 16 December 2014
.

Lawley J, Meyer M, Meese R, Sullivan W and Tosey P
(2010)
Lawley, James & Linder-Pelz, Susie
(2016) Evidence of competency: exploring coach, coachee and expert evaluations of coaching,
Coaching: An International Journal of Theory, Research and Practice
.
http://dx.doi.org/10.1080/17521882.2016.1186706
Linder-Pelz, S. & Lawley, J.
(2015) Using Clean Language to explore the subjectivity of coachees' experience and outcomes.
International Coaching Psychology Review
, 10(2):161-174 September 2015 ISSN: 1750-2764.
http://shop.bps.org.uk/publications/publication-by-series/international-coaching-psychology-review/international-coaching-psychology-review-vol-10-no-2-september-2015.html

Lloyd, Jonathan
(2011) The Use of Metaphor in Counselling and Qualitative Research Interviews. Assignment three of a Professional Doctorate in Counselling,
School of Education, Faculties of Humanities, University of Manchester
.
Lloyd, Jonathan
(2015)
The Therapeutic Use of Metaphor: A Heuristic Study. A thesis submitted to The
University of Manchester
for the degree of Professional Doctorate in the Faculty of Humanities.
Martin,
John N.T.
(2007). Book Review: Metaphors in Mind: Transformation Through Symbolic Modelling, by James Lawley and Penny Tompkins,
Metaphor and Symbol
, 22(2):201-211.
tandfonline.com/doi/abs/10.1080/10926480701235510
Martin, John N.T. & Sullivan, Wendy
(2007). "... and good systems practice is [pause] like [pause] what?": 'Clean Language' and 'Metaphor Landscapes' as potential tools in Systems Practice. A revised version of the paper presented at the
11th United Kingdom Systems Society (UKSS) International Conference,
Oxford University, 3-5 September 2007, Joined up thinking for a joined up world. Revised version published in
Systemist
Vol 29, Number 3, November 2007.
McGrath, Maureen
(1998). A Study in the Use of Symbolism in Counselling. MA thesis:
University of Durham, Centre for Studies in Counselling
.
Naughton, Linda
(2009). Beyond Narrative: Modelling Metaphor in Environmental Discourse. MSc thesis:
Cranfield University, School of Applied Sciences innovation and Design for Sustainability
.
Needham-Didsbury, Isabelle
(2011). The Application of Metaphors in Psychotherapy, a dissertation submitted in partial fulfilment of the requirement for the Masters in Research in Speech, Language & Cognition,
University College London
, Division of Psychology & Language Sciences.
Needham-Didsbury, Isabelle
(2012). The Use of Figurative Language in Psychotherapy,
University College London, Working Papers in Linguistics 2012
, pp. 75-93
Needham-Didsbury, Isabelle
(2014). Metaphor in Psychotherapeutic Discourse: Implications for Utterance.
Poznań Studies in Contemporary Linguistics
, 50(1), 2014, pp. 75–97.
Nehyba, Jan & Lanc, Jakub
(2013). Koncept čistého jazyka v psychoterapii (The Concept of Clean Language in Psychotherapy),
Psychoterapie: praxe – inspirace – konfrontace
, 7(2) 123-133 Brno: Masaryk university.
psychoterapie.fss.muni.cz/clanky/koncept-cisteho-jazyka-v-psychoterapii
Nixon, Sarah
(2013). Using Metaphors to Aid Student Meta-Learning: When You're Learning at Your Best Your Like What?,
Creative Education
2013. Vol.4, No.7A2, 32-36 Published Online July 2013 in
SciRes
.
Nixon, Sarah
(2014). Teaching and learning pedagogies to enhance practice in Higher Education: a practitioner's perspective: Doctorate by publication,
Liverpool John Moores University
, Faculty of Education, Health and Community.
Nixon, Sarah & Walker, Caitlin
(2009). Personal Development Planning - Inspiring Capability, chapter 11 in
Enhancing Student Centred Learning in Business and Management, Hospitality, Leisure, Sport and Tourism
, edited by John Buswell and Nina Becket for HLST, Oxford Brookes University, published by Threshold Press.
heacademy.ac.uk/hlst/resources/detail/resources/enhancing_student_centred_learning
Nixon, S. & Walker, C.
(2009). Modelling the curriculum through metaphors: one programme's approach,
CETL Journal: Innovations in Practice,
1(2), 3-6.
Open University
(1999)
. Imagery and Metaphor,
part of the OU Business and Management postgraduate course
B822
: Creativity, Innovation and Change produced by
John Martin
. The course includes three videos related to David Grove's work featuring
Caitlin Walker
:
Engaging the Imagination
;
Group Metaphor Development
; and
Clean Language
.
Open University
(2004)
. Practical Thinking: an online course in perception, ideas and action,
T185, part of the Technology Faculty's 'Relevant Knowledge' programme (2004-2006, no longer available) produced by
John Martin
:
Owen, Ian R.
(1989). Beyond Carl Rogers: The work of David Grove,
Journal of Interprofessional Care
, 4(4), 186-196.
informahealthcare.com/doi/pdf/10.3109/13561828909046386
Owen, Ian R.
(1996). Clean Language: A linguistic-experiential phenomenology, in A.-T. Tymieniecka (Ed.)
Analecta Husserliana
, Vol. 48. pp. 271-297, Dordrecht: Kluwer Academic.
Pickerden, Anita M
(2013) How do older workers in the fire & Rescue service deal with work life balance issues as they plan for, approach and transition through retirement?
Thesis submitted for the degree of Doctor of Philosophy at the University of Leicester
.
Robinson, Fe
(2013). How does exploring metaphorical representations of organisational change at its best affect levels of well-being in an ambiguous and rapidly changing public sector work environment?  Paper presented to
The Third International Neuro-Linguistic Programming Research Conference
, Hertfordshire University, 6-7th July 2012.
Schenck, Klaus
(2013). "So What's a Meta For?"
InterAction - The Journal of Solution Focus in Organisations
, Volume 5, Number 2, November 2013, pp. 35-53(19), SFCT.
Purchase from: ingentaconnect.com/content/sfct/inter/2013/00000005/00000002/art00004
Seldon, Bob.
(2010). How Clean Is Our Language?
Training and Development in Australia
, Vol. 37, No. 4, Jul 2010: 36-37.

Purchase at: search.informit.com.au/documentSummary;dn=329133785918865;res=IELBUS
Snoddon, Martin
(2005)
. Legacy of War: Experiences of members of the Ulster Defence Regiment
, Conflict Trauma Resource Centre, Belfast.
van Helsdingen, Annemiek & Lawley, James
(2012). Zuiver belevingsonderzoek: het vermijden van onbedoelde beïnvloeding in kwalitatief onderzoek, Kwalon, Aflevering 3 2012.

Available from: boomlemmatijdschriften.nl/tijdschrift/KWALON/2012/3
Vanson, Sally
(2011)
. Aligning identity in legal services firms: Do senior partners in legal services firms possess the core characteristics of identity to work in alignment within the firm?
Thesis submitted in partial fulfilment for award of the degree of Doctor of Business Administration, University of Portsmouth, June 2011.
Tompkins, Penny, & James Lawley
(2006). Coaching with Metaphor, in
Cutting Edge Coaching Techniques Handbook, Chartered Institute of Personnel and Development, Coaching at Work,
September 2006
Tompkins, Penny, Wendy Sullivan & James Lawley
(2005). Tangled Spaghetti in My Head: Making use of metaphor,
Therapy Today, Journal of the British Association for Counselling and Pychotherapy
, October 2005.
Tosey, Paul
(2011). 'Symbolic Modelling' as an innovative phenomenological method in HRD research: the work-life balance project, presented at the
12th International Conference on HRD Research and Practice across Europe
, University of Gloucestershire, 25th–27th May 2011.
Tosey, Paul
(2014). Clean Language in Research Interviews.
Rapport 40
pp.44-46.
Tosey, Paul
(2015). And what kind of question is that? Thinking about the function of questions in qualitative interviewing. Chapter 14 in
Handbook of Research Methods on Human Resource Development
. Editors, Saunders, M. N. K. & Tosey, P. Edward Elgar Publishing.
Tosey, P., Lawley, J. and Meese, R.
(2014). Eliciting Metaphor through Clean Language: an Innovation in Qualitative Research,
British Journal of Management
. doi: 10.1111/1467-8551.12042
. Purchase at: onlinelibrary.wiley.com/doi/10.1111/1467-8551.12042/abstract
Walker, Caitlin
(2006). Breathing in Blue by Clapton Duck Pond, British Association of Counselling and Psychotherapy,
Counselling Children and Young People
, Dec 2006, pp.2-5.
Walsh, B. , Nixon, S. , Walker, C. and Doyle, N.
(2015). Using a Clean Feedback Model to Facilitate the Learning Process.
Creative Education
, 6, 953-960.
Ward, C., Tosey, P. & Cairns-Lee, H.
(2013). 'A Strange Route to Get Here': Metaphors of Leadership Development and Leadership. Presented at
14th International Conference on Human Resource Development Research and Practice across Europe
, 5-7 June 2013: HRD in Turbulent Seas-Continued Global Economic Uncertainty: Challenges and Opportunities. University of Brighton, Brighton Business School, UK.
Wing, Suzanne Brown
(1994)
David Grove Metaphor Therapy and traumatic memory resolution with incarcerated sex offenders
. A dissertation submitted in partial fulfilment for the degree of Doctor of Philosophy in Clinical Psychology, The Un